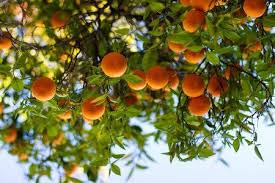 Citrus production (oranges, lemons, limes, grapefruit) continues to grow, averaging more than 100 tons every year. More cultivated land in environmentally climates and society's passion/demand for these fruits, drinks and medicinal uses make this a viable enterprise for anyone wishing to start and grow a new farming business.
THINGS TO CONSIDER:
First of all you must have a "Business Plan" before starting the farming operation. Basically, a business plan provides a comprehensive guide about the input costs, projected return and profitability.
Citrus crops demand irrigation. So, you will need proper irrigation facilities.


Alike any other fruit farming business, you will not get any return before harvesting the fruits. That is why you must have the financial preparation to carry on till the cultivation.
SOIL
Citrus grows over a wide range of soils. However, the light, well-drained (sandy) soils are most ideal. For good production citrus products require well-distributed rainfall or supplementary irrigation throughout the year. Therefore, a good source of water is essential in citrus farming. Generally, water requirements vary according to weather conditions, but as a whole, the ideal range is between 450mm – 2700mm per year
Citrus trees can vary in height from 5m to 15m. They are evergreen with spiny shoots and green leaves. Depending on the variety, the flowers may occur singly or in branched clusters. Flowers are usually between 2cm and 4cm in diameter with five petals. Citrus fruit has a tough and leathery rind with a juicy interior. Citrus fruit can be eaten fresh, pressed for juice, or preserved in marmalade's and pickles.
For marketing and production purposes in South Africa, citrus is divided into four main groups:
Oranges.

Grapefruit.

Lemons and


Soft citrus (e.g. mandarins).
All citrus contains Vitamin C, a water – soluble vitamin with immune- enhancing effects. The Eastern Cape produces the most citrus in South Africa, followed by Limpopo, Mpumalanga, the Western Cape and KZN. The harvesting season is usually from May to October.
NEED TO KNOW MORE OR NEED HELP WITH A PROFESSIONAL FARMING PLAN CONTACT US – (27)11 704 1248 OR (27)084 583 3143.