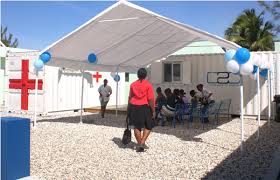 Containers are used to establish a variety of business ideas worldwide. Containers are mobile and versatile and offer a wide range of possibilities for innovative entrepreneurs. These include – but not limited to:-
RETAIL
Containers can provide enough space for a variety of retail options. Retail shops that are doing well in a container – sized space are clothing, antiques, gifts, and used book shops to name a few. Multiple containers can also be placed or linked together to make a "shopping mall" for a variety of retail shops. They also ideal in the rural communities where people are far from their nearest shopping centre.
RESTAURANTS
Containers are easily converted. Doors, windows, counters and desks can affordably and effortlessly be added to make the container more user friendly. Considering this, running a small, or large, restaurant from a container is a unique, Eco – friendly and quirky  option for someone who doesn't want to over-capitalize on building or rental costs.
RENTALS
Investing in containers to rent out can be a lucrative business option. Containers make ideal tiny homes and can be kitted out either as a permanent rental or for holiday lets.
FARMING
Containers can be an excellent asset to farming entrepreneurs by earning farmers extra revenue. Hydroponic vegetable growing systems have been successfully installed in containers. These organic growing systems in a 40ft container can produce up to an acre's worth of crop yields. Being compact and movable, containers can also be placed close to crops and plantations where they can serve as a farmer's marketplace for freshly produce.
EVENTS
Mobile performance venues have become very popular in South Africa. A single container, which can be converted to have drop-down sides, makes an ideal stage for music and other type of performances. Not only is it easy and affordable to set up, but it also makes a perfect mobile unit.
                                
WANT TO KNOW MORE OR NEED PROFESSIONAL HELP WITH A BUSINESS PLAN? — CONTACT US NOW AT: (27) 84 583 3143 or email: money@global.co.za